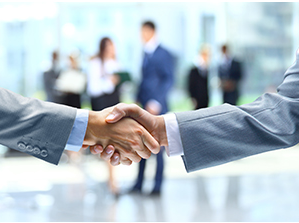 Busine
ss AND CORPORATE LAW
In today's corporate marketplace and economy, uncertainty and risk have become significantly more important than in years past. Matters and litigation issues facing businesses can be disruptive, projects can be delayed, valuable time can be lost which all affect the bottom line.
If you need to compel another party to live up to the provisions of your agreement or have been accused of negligence, fraud or breach of contract, our firm can deliver the formidable legal counsel you need to protect your business.
STANDING UP FOR SMALL BUSINESS
Steve is completely prepared to deal with well-heeled and well-represented adversaries; that is the nature of our practice. We have represented both individuals and small businesses on a contingency basis when that business has to litigate or defend itself against a larger adversary that engaged in unfair or unlawful conduct. Our firm can deliver the formidable and swift advocacy your business needs to protect its legal interests!
For a free phone consultation, please call us at: (214) 265-0406.